I rarely take time to do new crafts because my wonderful customers keep me busy! :) But I'm really having a blast creating new projects just so I can use rolled fabric flowers (see my earlier
post here
). I feel like a craft explosion is about to happen in my house! There are so many ideas I've had locked away. I've been waiting on time to pursue them and well, time is never just going to happen. I've been in a crafting rut, so to speak, since I started getting busy over a year ago. But I've realized that creating NEW things makes it fun and much less "work." So here's to less work and some new, exciting projects!!!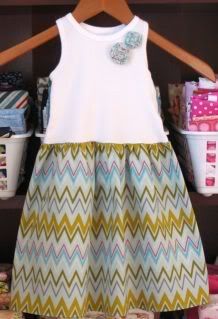 I have had this fabric in my stash for over a year, just waiting for something to be made out of it. It was a leftover piece from a custom order and I could never figure out what to do with the 15 inches I had left.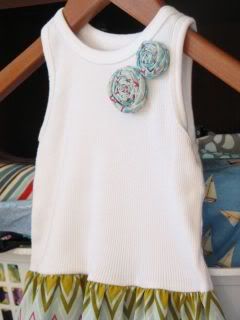 But the rolled flowers kind of tie the whole thing together and I absolutely love it!