This week has just been an insane week for us. My in-laws live in Kentucky and are trying to find a house near us (8 hours away). So, my mother in law has been staying with us since last Saturday, house hunting. So busy thing number one, a long visit from family. Also, Sunday was Ava's second birthday and her party is tomorrow, Saturday. So we are busy, busy, busy cleaning and shopping and cleaning and going crazy. Thing 2.
Thing 3, I'm crazy busy with making clothes (which is awesome, btw).
But do you know what happens when you add those three things up? You most certainly don't get four, in my world. Oh no, four would be a nice, even number. But that's not what happens to Jess. What happens to Jess is... well, just see for yourself.....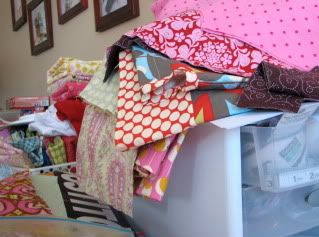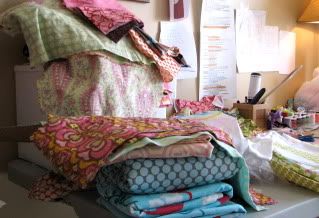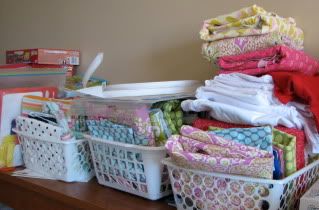 Even my thread can't escape the madness
*sigh* I need a maid... or more hours in the day.