It's that time of year where most people wish for snow, love to see twinkling lights, and are busy with the hustle and bustle of the season! I love this time of year... it's my most favorite Holiday. Along with Christmas usually come a host of new things for me, special requests, cookies, my back aching from wrapping the all.too.many.presents. that I bought my children, cookies... did I mention cookies? But I love it!!!! Even the back ache
{and the cookies}
. Officially, I'm on "vacation" from my shop, but I can't stop thinking about my machine and more importantly, my
spring
line
!
Yesterday I brought all of my fabrics down from my closet that I'm planning on using and I quickly see my vacation
disappearing
. New on the agenda this year are some fun prints, but I also intend to introduce some new designs. I love pairing fabrics together, but I really want to try to create some new items. I have no idea WHAT
yet
, but it'll come to me. I'm excited just at the prospect! So hopefully in January I'll have some awesome things to unveil! But I have been doing a few new things for clients, which I'll share with you now...
I hope everyone has a Joyous season! And cookies... I wish you all cookies!!! ;)
So perfect for summer, without the sticky mess! I can't wait to make more fabric combinations with this set!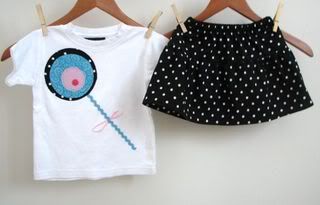 So excited to introduce capes to my Spring 2011 line!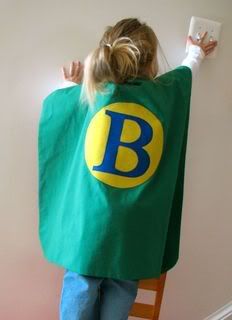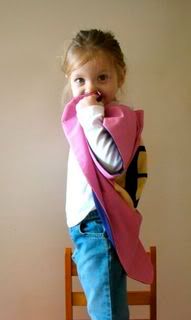 Just in case your little sweetie DOES get a case of lollipop fever, I've got that covered! This can be made in
any of my fabrics
, too... the possibilities are endless. Super soft chenille on one side, fun and funky on the other!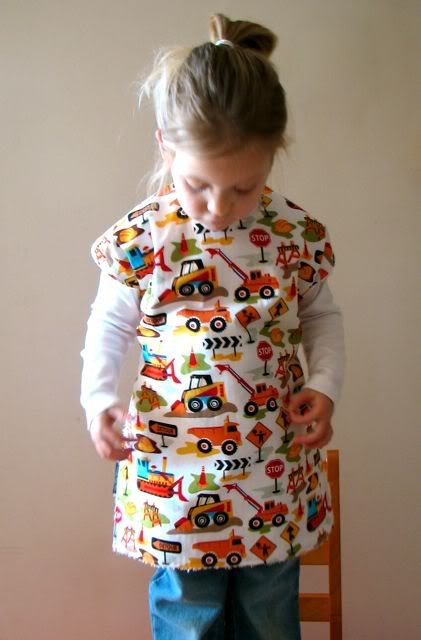 I have a whole slew of plans for new sibling sets as well, so this one is just the beginning! The shirt can be sky blue or white, whichever you'd prefer! I can't wait to debut my other plans for these sets in January!
Have a wonderful Holiday
(and cookies...)
!!!!