A custom set of aprons I made for a mom and little one. Instead of an applique, these two feature a pocket and a trim of coordinating fabric on the top and bottom.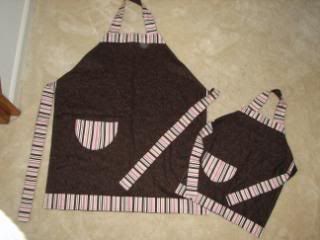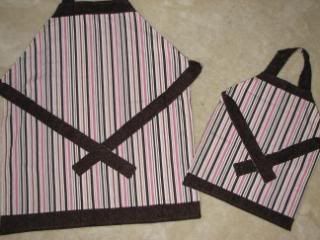 These I made for a brother and sister. I wanted to find something that coordinated, but didn't totally match. I had almost given up hope when I found this adorable collection by Heidi Grace. I fell in love with it and I think the set coordinates very well. Her whole entire collection of fabrics is adorable and I even bought some blues to make a purse for myself. Love it!
I also need a girl model! Hah! Come on Ava, grow! For now, Hayden will do.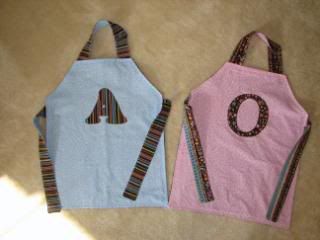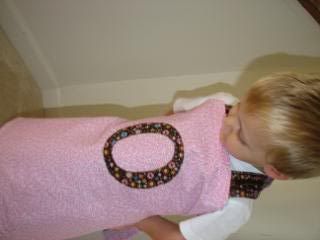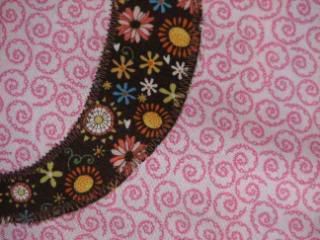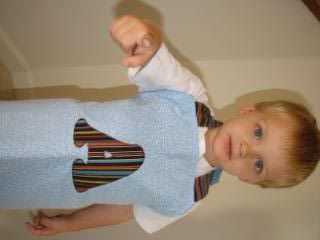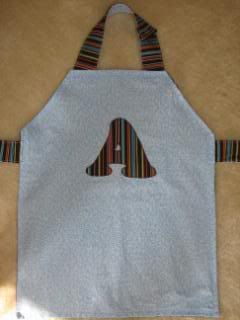 A little preview of an unfinished apron set with cupcake applique. I love it!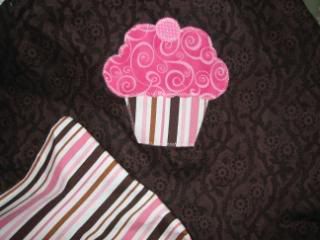 One of my first experimental aprons.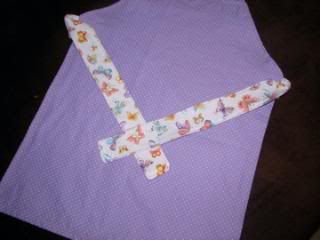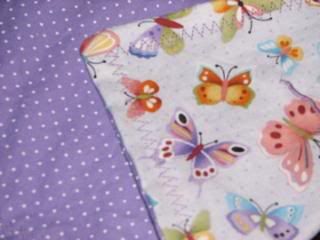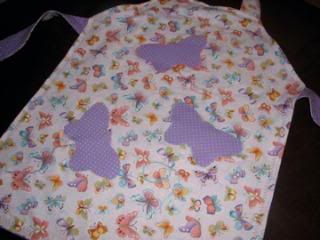 A red pepper apron. Since this apron, I've decided to change the way I do things a little bit. I found the wording on a side with a bold print was just too busy. Without mistakes there is no perfection, right? LOL! Just a chapter in a book.